Home

/

FixPlus Strap 46cm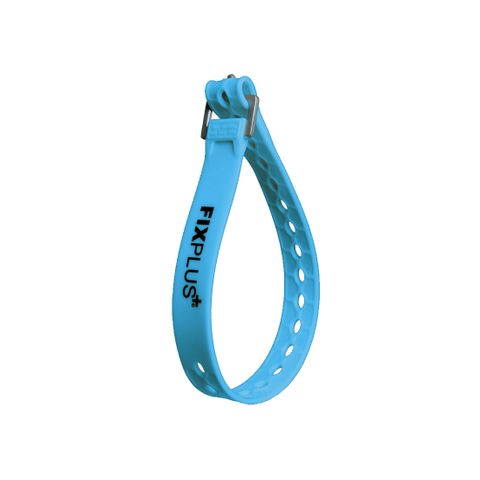 FixPlus Strap 46cm
Description
The big one'
Securing, bundling, fastening - it has never been easier, because you were either looking for a suitable cable tie or an elastic strap. Our strap combines the advantages of both systems - without their disadvantages. Because it can be used with one hand, is flexible like an elastic strap but without the insidious snapping back and, above all, reusable. Simple! Brilliant.

Naked facts:

46cm long, 2.2cm wide and 27g light
Maximum tensile strength up to 900 N / 90 kg (test speed 200 mm/min)
Elastic fixing strap with one-hand function
Versatile, durable, tear-resistant, flexible
Heat and cold resistant (-30°/+60°C), UV resistant
Can be daisy chained
Whether you use it to secure cargo or bicycles on the car or luggage on a bicycle, to fasten equipment, to fix ladders to railings or branches, to bundle hoses, cables or poles, to connect skis or poles with each other - this ingenious strap has almost unlimited uses.
| Code | Image | Product Name | Stock Level | Price | Quantity | Quote | Wishlist |
| --- | --- | --- | --- | --- | --- | --- | --- |
| FP169 | | | | | | | |
| FP187 | | | | | | | |
| FP378 | | | | | | | |
| FP566 | | | | | | | |
| FP567 | | | | | | | |
| FP568 | | | | | | | |
| FP569 | | | | | | | |
| FP570 | | | | | | | |
| FP572 | | | | | | | |